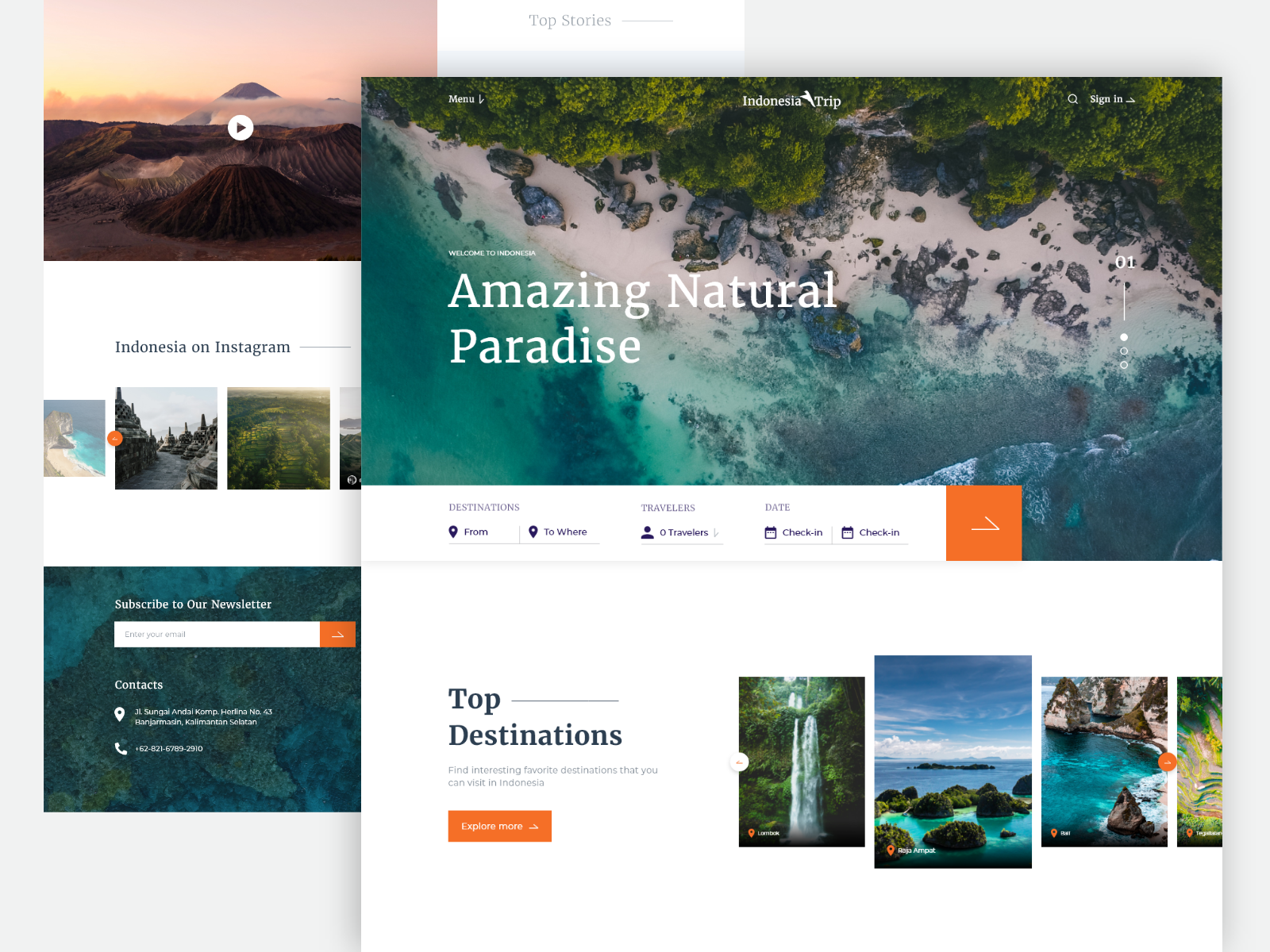 The aim of a travel site is to entertain and enlighten, sell, promote, or provide valuable information about traveling.
On travel sites, booking a flight is just one of several options you can pick from. Statistics record that 1.5 billion people book travels per year, of which approximately 70% is done through the internet.
A travel platform is primarily created for travelers; they can easily access travel guides if they are visiting a particular place for the first time. Planning travels while you are not acquainted with the area may pose some challenges. According to UK.collected.reviews, a travel site can offer a forum where travellers can interact with themselves, reserve accommodations, transportation, day tour facilities, etc.
Here are our picks for the top 6 travel websites you can draw inspiration from when you need ideas for designing travel websites.
1. Kayak
You may want to consider using Kayak if you're looking for curated details regarding flights from one place to another. You'll immediately see a search box where you have to choose the source, destination, age group, and dates you are interested in, and then search. Next, the platform shows the prices and other information on the screen. You'll still be able to see a graphic that shows the price of flights to popular cities around the world.
2. Another Escape
The overall nature of the site is focused on outdoor living, and a broad, mountainous backdrop which is absolutely breathtaking. The website's whole user interface is well organized. The menu bar is located on the right rather than in plain sight.
3. Mr. and Mrs. Smith
When you visit the site, you will see a list of Mr. and Mrs. Smith's travel club functions, from which you may choose your desired option. Also, it gives you a search area, where you must include the destination's information and a question as well. Along with this, it will show unique content in the form of stunning pictures and featured queries, as well as common keywords, it even shows pictures from other web sites in galleries.
4. The Yacht Week
Although the concept style would mostly be focused on marine animals, the primary colour is shades of blue and white. Images and informative video descriptions are the primary facts used to convey this message. Although the text of the navigation bar is short, it still holds all the information you need. In only a few taps, you can see as many photos as you like. The website has tutorials about how to use the site.
5. Airbnb
The general style of the website is to display stunning images of the planet, with a wealth of architecture, furniture, fashion, and interiors featured as well. The details are fully and readily available, and the link to the CTA is clickable. Also, each item has a comments section to increase the whole site's credibility.
6. Design Hotels
Design Hotels is a global hospitality design service firm serving as an association of over 300 independent hotels, boutiques, and art galleries worldwide. The graphic organization of the pages is very impressive with focus on very large photographs of high quality. The remainder of the user interface consists of the window frames, which highlights the lovely designs.
Travel websites have gone global, revolutionizing tourism in the process. We can reserve our hotel rooms, bookings, as well as set up tours, car rentals, and do many more with only a click on the phone.